Portugal is located in the extreme west of Europe and its geographical location makes it ideal for all types of water sports. The coast, bathed by the Atlantic Ocean, is characterized by a wide and extensive beach, but this is not the only surfing attraction in Portugal.
Tourists and locals who like to practice this sport will find all the conditions for a perfect competition. Portugal has several surfing beaches that are known for their excellent conditions.
Why is Portugal so good for surfing?
Portugal is known for having the most picturesque coastline in Europe, and the Portuguese are known for being big beach lovers. Before Europeans discovered surfing, surfing was practiced by people who lived near the Pacific and Indian oceans. The Portuguese were the only ones who brought this sport to Europeans. The best time to surf in Portugal is during the months of May, June, and September.
Surfing started to appear in the late 1990s. Surfing was initially known as a sport for the rich, however, this sport has become more accessible in recent years. Surfboard manufacturers and shapers have come together to make surfboards more accessible to everyone who wants to practice this amazing sport.
Which is the best surfing beach in Portugal?
With around 2,000 kilometers of coastline, Portugal is a great destination for surfing. What sets this destination apart is its spectacular beaches. With sand dunes, quaint fishing villages, and incredible views, Portugal is a top surfing destination.
To answer the question of which is the best surfing beach in Portugal, it will depend on the goal and level of each person. Below, we will show you a list of the best seven beaches for surfing in Portugal to help you with your decision.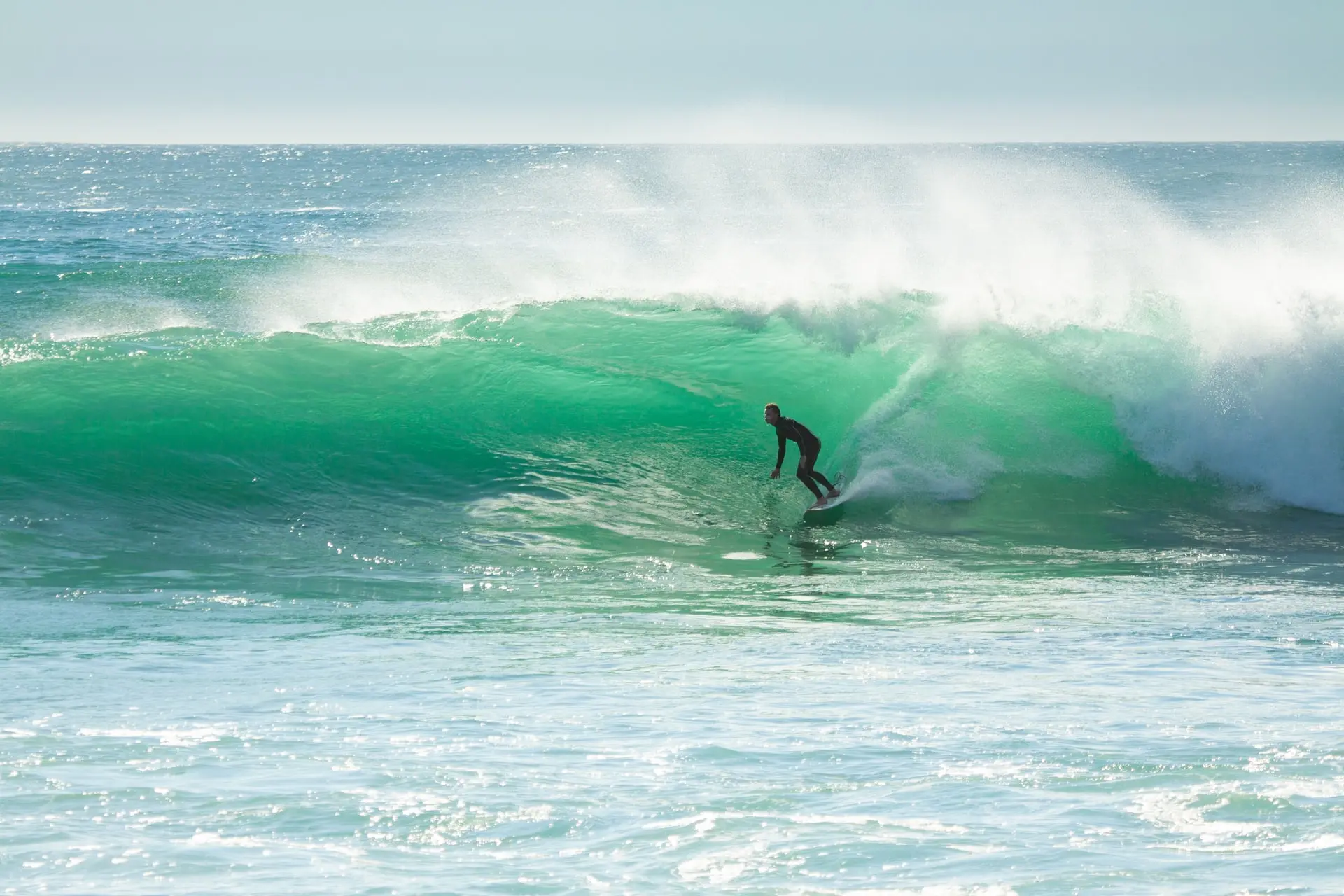 Arrifana Beach is one of the main attractions of the Costa Vicentina, this beach is part of the coastal strip of the Algarve region of Portugal.
The Algarve is the southernmost region of Portugal, famous for its spectacular cliffs, long beaches, and turquoise waters. But in addition to relaxing and going on tours in the Algarve, you cannot miss the opportunity to surf on one of the best surfing beaches in this region, such as Arrifana beach, characterized by the rocky pinnacle of Pedra da Agulha.